Founded in 2013, Hanscom FCU Charitable Foundation is a 501(c)(3) non-profit organization that serves organizations within our community who are dedicated to improving the lives of those around them. The Foundation supports organizations in the areas of health, education, and well-being of children, homelessness prevention services, and programs for veterans and their families.
What makes us unique? One-hundred percent of what we raise is donated with nothing deducted for administrative fees.
We give to organizations within our footprint that improve the lives of others in the areas of Homelessness Prevention, Children's Education, Children's Illness & Research, and Veteran & Military Programs.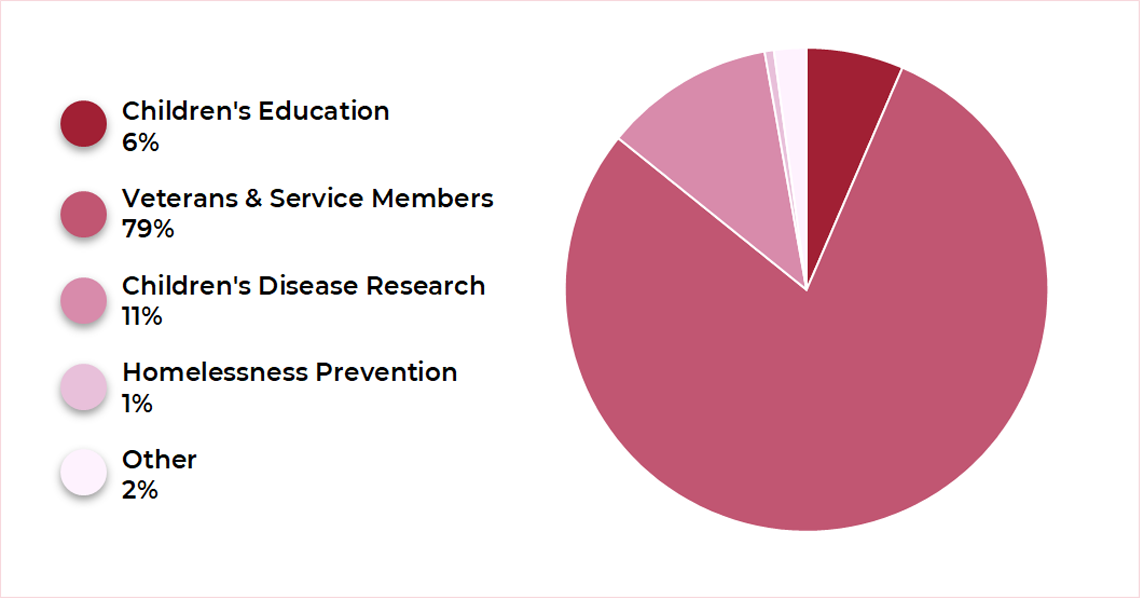 Since 2021, Ms. Conrad has served as the Chairwoman of the Hanscom FCU Charitable Foundation. She has been a Director of Hanscom Federal Credit Union since 1999 and, from 2021 to date, serves as the Vice Chairwoman of the Board of Directors. Ms. Conrad worked for the Air Force as a civilian for 36 years with assignments in the Air Force Life Cycle Management Center (AFLCMC), Air Force Integrated Personnel and Pay System (AF-IPPS), and 632 Electronic Support System Squadron (ELSS).  She retired in January 2019 from the E-767 AWACS program as Branch Chief & Security Assistance Program Manager.  She resides in Rockledge, FL.
Mr. Rice leads Hanscom Federal Credit Union as its President & CEO. He's currently the Vice Chair of the Metro West Boys & Girls Club Board of Directors and the Co-Chair of their Capital Campaign. Mr. Rice also serves as the Chair of the Boy Scouts of America Mayflower Pack 41. He resides in Marlborough, MA.
Mr. Sprague retired from Hanscom Federal Credit Union where he served the credit union for over 30 years at the helm.
Mr. Pronchick is a retired Colonel with the United States Air Force and currently serves as Assistant Department Head of the Contracting Services Department for MIT Lincoln Laboratory. He resides in Lexington, MA.
Ms. Detora is currently the Director of the Program Protection Office, 66th Air Base Group, Air Force Life Cycle Management Center (LCMC), Air Force Materiel Command (AFMC), Hanscom AFB, MA and Installation Information Security Program Manager. She is a resident of Chelmsford, MA.
Mr. Falvey has a distinguished military background as a Lt. Col. in the Massachusetts Army National Guard. He currently serves as the State Provost Marshal for the MA Army National Guard at Joint Force HQ at Hanscom AFB and has worked as an Acquisition Program Manager for the U.S.A.F since 2009. He resides with his family in Boston.