About our Annual Golf Classic
Thank you for sponsoring the 2020 Alan M. Hart Memorial Charity Golf Classic. With your help, we were able to raise over $113,000 for Home Base. We're excited to host our annual 2021 golf classic on Monday, September 20, 2021 at Red Tail Golf Club in Devens, MA. 
Why Golf?
The Foundation remains committed to supporting the Home Base program in all they do to provide critical programming and services to post 9/11 veterans, service members, and their families. Last year, we pledged $750,000 in support over a five year span. As we turn into our second year, we want to share with you what your sponsorship of our golf tournament means to the Home Base program and those they serve. Check out the infographic to the right!
Alan M. Hart
Mr. Hart was a longtime director of Hanscom Federal Credit Union and the founding chairman of the Hanscom FCU Charitable Foundation, Inc. In addition to his commitment to community service, he was an avid golfer. The Classic has been named to honor his legacy.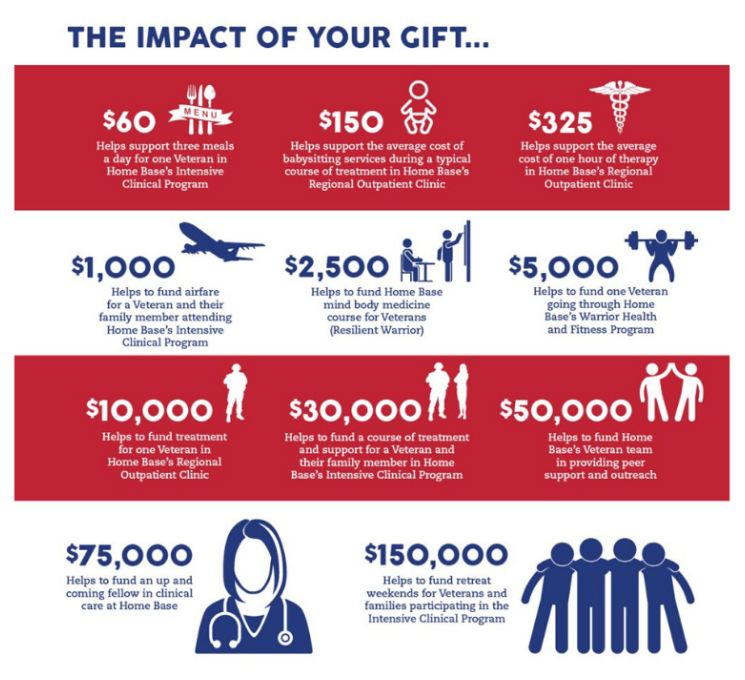 Thank You Video & Winner Announcement