Congratulations to this year's lucky winner of the $20K Cash Raffle! Susan Skelly of Delaware held the winning ticket #12573, which was drawn on April 28, 2023.
This year's raffle raised over $37,500 for a cause we have supported for over 23 years. Credit Unions Kids at Heart® funds lifesaving research at Boston Children's Hospital and raises awareness for pediatric neurological diseases. We are honored to support this mission.
Thank you for your support of our cash raffle!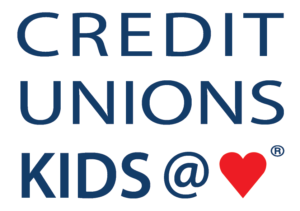 Credit Unions Kids at Heart
CU Kids at Heart is dedicated to helping children lead healthy and happy lives. The organization and its supporters are committed to funding research activities aimed at the prevention, treatment, and/or cure of pediatric neurological diseases, including Moyamoya disease, Cerebral Palsy, pediatric epilepsy and other seizure disorders, and pediatric brain cancer. Funds raised support Boston Children's Hospital, Beth Israel Deaconess Medical Center, and their research affiliates, to provide financial stability to these often underfunded research areas. Since its founding, CU Kids at Heart has raised over $9 million dollars.